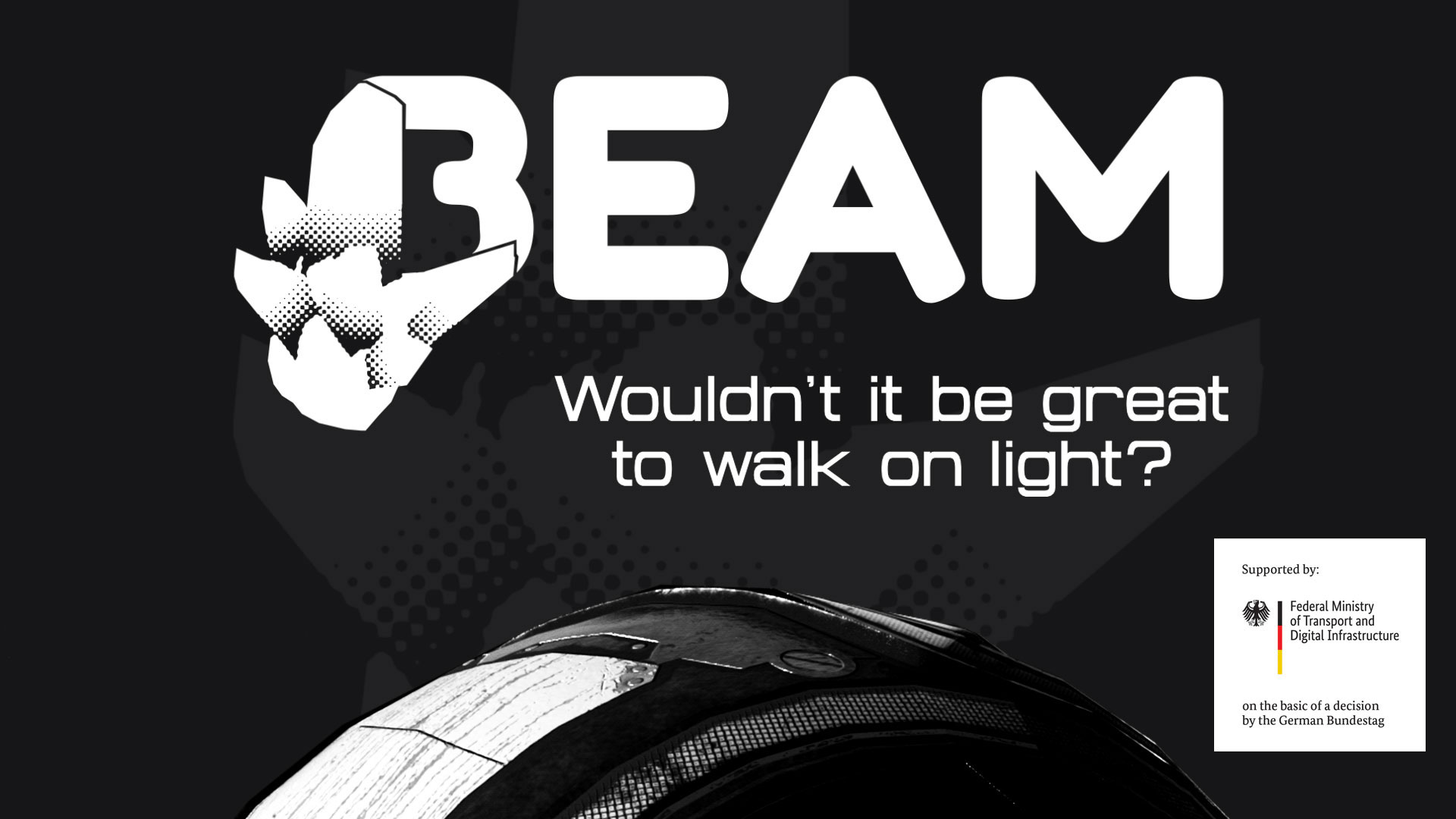 Beam
Patch Notes Version 0.1.0b25
---
During the last weeks we've been creeping in our home offices to finally present you a new version of our demo.
Not only can you now play a new level, but we have also taken the feedback from you, the content creators, viewers and supporters very seriously. Several bug fixes, improvements and minor gameplay adjustments are included in this update.
Plus, there's more for all ears now. Not only did we add background ambience sounds, but we also added FX sounds to several animations and actions.
If you have any questions regarding Beam, you can directly reach our community manager Zinni by mail (thomasz@binaryimpact.de), join our Discord or send a DM in one of our socials.
Wishlist the game: http://bit.ly/BeamOnSteam

Let's dive into the details:
System
Added - Additional dialogue
Added - Atmospheric sounds
Added - A lot of audio stuff
Added - MARBLE visualization
Added - Landing Sound for MARBLE -> Glonck!
Added - FX-Sounds for many animations
Added - Bounce beam sound -> Oh it´s bouncy!
Added - Separate continue button to main menu
Added - Flamethrower!
Improved - Fire has now a dancing light effect
Improved - Rerecorded many MARBLE audio lines
Improved - Reworked Martins and MARBLEs voice effects
Improved - In a multi-monitor setup, Cursor now stays in game window
Improved - Levers and pressure plates with clear labeling of what they do (hopefully everywhere)
Improved - Blue container has a new model
Improved - Better time measurement for level completion time
Improved - Cheats invalidate the time for the current level
Improved - Ingame console with a lot of quality of life updates
Improved - Calculations for the audio sliders in the settings menu (you should have more range in the audio settings now)
Improved - Fog rendering by always enabling soft particles, also setting its render order later than default, so it will be rendered on top of decals etc.
Level
Added - Level 1.1 - Additional dialogue
Added - Level 1.1 - Atmospheric track
Added - Level 1.1 - Additional camera cover
Improved - Level 1.1 - Camera path in the fire section
Improved - Level 1.1 - The repair station room completely
Fixed - Level 1.1 - Door sometimes not opens
Fixed - Level 1.1 - Several colliders
Added - Level 1.2 - Additional dialogue
Added - Level 1.2 - Atmospheric track
Fixed - Level 1.2 - Flying crystals are not flying crystals any more
Fixed - Level 1.2 - Several colliders
Added - Level 1.3 - Additional dialogue
Added - Level 1.3 - Atmospheric track
Added - Level 1.3 - Running cat sound
Improved - Level 1.3 - Less fire strength
Fixed - Level 1.3 - Several plane change triggers
Fixed - Level 1.3 - Light beams sometimes not working
Fixed - Level 1.3 - Crystal positions
Fixed - Level 1.3 - Several colliders
Added - Level 1.4